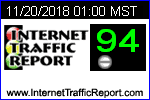 The American Banner Exchange continues to expand! We offer you both FREE and affordable SAFE Nationwide Network Advertising with the regional targeting you need. Unfortunately for any web sites based in Canada or other nations, only American Web Sites using the English language and based in United States of America can participate. (USA sites Only!)
Only Kid-Safe web sites in USA are invited to join us!
If your site is in the Carolinas, join us in the Carolina Banner Exchange!


ONLY Family Friendly Sites approved for American Banner Exchange!

Above is a working example of how American Banner Exchange will look on your site.
If you now have a standard 468x60 banner ad online, Sign Up Below!
American Banner Exchange Main Menu (2:1 Ratio)
For American Banner Exchange details, see links at bottom of page.



Home | How It Works | FAQ | Terms of Service | Top 10 Most-clicked | Regional Zones | Top Sites of America
Order | Banner Ad Comeback | Free Time Banner Advertising | Plug Your Site Free | Make Banner Ads Free!
Web Design & Copyright © 2013 by Award Winning Web Site Designs. Web Hosting: Carolina Web Hosting
All Rights Reserved. No content may be reproduced, altered or redistributed without express written consent.